It's summer and we recommend taking a vacation to enjoy the golden rays of the sun, dive into the turquoise sparkling waves, try out new cocktails and smoothies, and just pressing pause on your routine. You deserve it!
It's your summer break and there are no rules. Well, just one. Whatever you do, you must either party or relax. To make it even easier for you, we've set the tone for your amazing holiday with 15 songs from various genres and years.
Luis Fonsi, Daddy Yankee – Despacito (Remix) ft. Justin Bieber (Latin Pop, 2017)
Number 1 is obviously the summer of 2017 anthem. Both the original and the remix just won't leave the top of the charts. We are addicted to "Despacito" because it's one of those songs that simply make you feel happy. *Pacito, Pacito*
Stoned Jesus – I'm the Mountain (Rock, 2012)
The next entry is a tune perfect for chilling in a hammock, with an ice cold beer in your hand. Because apart from partying, you need to relax and let all your worries fly away.
"I'm the seaside, I'm the wave
I'm the one that makes you crave"
Imagine Dragons – Radioactive (Alternative Rock, 2012)
This song made our list because it's empowering, but without sounding aggressive.
Manu Chao – Me Gustas Tu (Alternative, 2001)
Nos gusta las vacaciones de verano…
"Me gusta soñar, me gustas tú
Me gusta la mar, me gustas tú"
Las Ketchup – Kusha Las Payas (Pop, 2002)
The music video of "Kusha Las Payas" features the three girls carelessly driving on an empty road, having fun, with the wind blowing through their hair. They sing about partying, the rhythm, the colour.
Milky Chance – Stolen Dance (Pop, 2013)
Another entry for the "chilling in a hammock" category. Right before…
"Dancin' on, do the boogie all night long"
Green Day – Holiday (Punk Rock, 2004)
Well, this song isn't actually about going on holiday, but it's catchy, jumpy and we did listen to it while preparing our suitcases.
Damian Marley – All Night ft. Stephen Marley (Reggae, 2009)
Seaside rhymes with… reggae! And this song is perfect for an afternoon of sunbathing, in the anticipation of a long fiesta.
Gloria Estefan – Conga (Pop, 2007)
We really can't control our bodies when this song comes on.
"Don't you worry if you can't dance
Let the music move your feet"
Inner Circle – Sweat (Reggae, 1992)
Another jewel of reggae music is this funny and sexy classic, which we love to listen to while taking long walks on the beach.
Bon Jovi – It's My Life (Rock, 2000)
After a couple of beers with, this song is the best ever created. Jump, jump and hug your friends!
"I ain't gonna live forever
I just want to live while I'm alive"
Shakira – Perro Fiel (Audio) ft. Nicky Jam (Latin Pop, 2017)
We could name countless Shakira hits that are perfect for the summer vacation, but this one is our favourite from her latest album, so basically, we've broken the replay button.
DJ Antoine vs Timati feat. Kalenna – Welcome to St. Tropez (House, 2011)
Remember this song? You must since it was *everywhere* in the summer of its release. Well, it's still an extremely representative hit which makes you wanna go all the way with your holiday.
"Hands in the air make you scream and shout
When we're in St. Tropez"
Daddy Yankee – Gasolina (Reggaeton, 2004)
What's a party without a little promiscuous dancing on reggaeton? Err… Nevermind. The point is, this song invites you to "kill" the dancefloor and be the best there.
Cali Y El Dandee – Lumbra ft. Shaggy (Latin, 2017)
Another summery song which will hype you and fill your heart with passion and joy.
"In my heart, I feel fire, fuego"
So hurry up, update your playlist and book some tickets!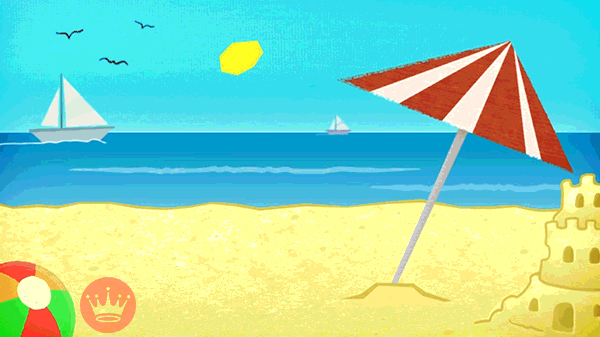 Main Photo Source: Mensxp
Photo Sources: Shakira-Beauty, Psychologies, Pinterest, TheOdysseyOnline, Pinsdaddy, TheIbizan
julietdan

I would like to thank you for the efforts you have made in writing this post.

4 years

Sandra Quinn

Hi! Thanks for your kind words! There are more such posts to come 🙂

4 years